News and Information About WIC Grocery Stores
The grocery store and food industry are always making changes. Whether it's a new store, or a new brand of food, changes occur almost daily. New Mexico WIC works with grocery store chains, independent stores, and food manufactures to make sure we are keeping up to serve New Mexico WIC families. 
Beech-Nut has issued a voluntary recall. 
The specific Beech-Nut Single Grain Rice (8 oz.) item (UPC Code# 52200034705) being recalled has an expiration date of 01MAY2022 and product codes: 103470XXXX and 093470XXXX.  The expiration date and product numbers can be found at the bottom of the Beech-Nut Single Rice Cereal canister. These specific product codes were distributed nationally both through retail and online.
Any WIC participants who may have purchased Beech-Nut Infant Rice Cereal (8 oz.) with product codes: 103470XXXX and 093470XXXX with expiration of 01MAY2022 should discard the product. They can also call 1-866-272-9417, Monday through Friday 8:00 a.m. to 8:00 p.m., for further information on obtaining an exchange or a refund.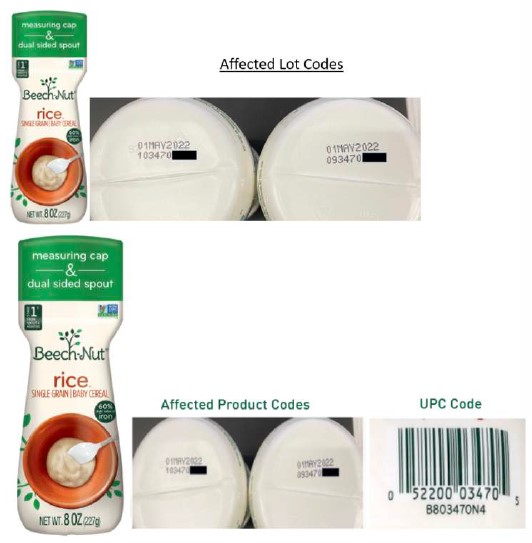 These cereals will no longer be allowed to be purchased with your New Mexico WIC EBT Card:
Beech-Nut Infant Rice Cereal – UPC: 052200004456
Beech-Nut Single-grain Infant Rice Cereal – UPC: 052200034705