New Mexico WIC Offers a Variety of Foods to Help with Healthy Meals
New Mexico WIC provides foods high in nutrients such as calcium, vitamin D, and protein that are important for mothers and young children. WIC's goal is to ensure the health of participants and families by providing a variety of healthy foods and supporting nursing.
NM WIC offers monthly food packages to families for buying healthy foods. The foods in each package are personalized for the needs of women, infants and children to help them get the nutrients they need. Each food package includes foods from this list. The WIC clinic provides families with a Shopping List that shows what amounts of each food they can buy (not all foods are available in every food package).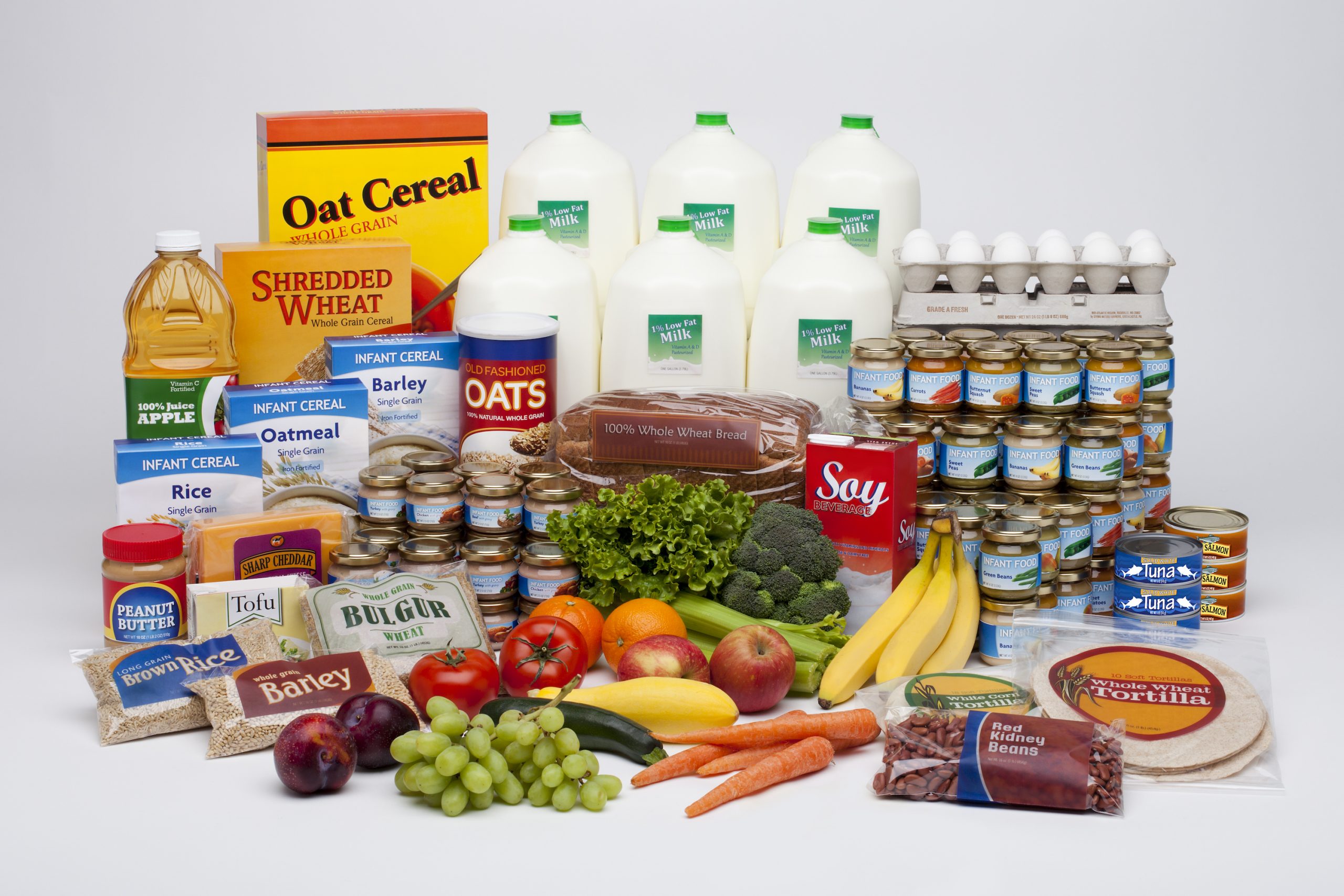 Baby Foods
Baby cereal
Baby food fruits and vegetables
Optional fresh fruits and vegetables for infants over 9 months
Baby food meats for fully breastfeeding babies
Formula*
*Breastmilk is one of the most important gifts a mom can give her baby. If families do need formula to feed their babies, NM WIC is here help.
Cereal
Iron-fortified and low in sugar
Many are whole grain and high in fiber
Gluten-free choices
Dairy/Non-Dairy
Fat-free and low-fat (1%) milk for women and children 2 to 5 years
Whole milk for children 12 to 24 months
Soymilk
Lactose-free milk
Goat milk (with medical prescription)
Cheese
Yogurt
Tofu
Fruits and Vegetables/Juice:
Fresh, frozen, or canned fruits and vegetables
100% juice
Protein Foods
Eggs
Dry beans, split peas, or lentils
Canned beans
Peanut butter
Canned fish for fully breastfeeding mothers
Whole Grains
Bread (whole-wheat)
Tortillas (corn or whole-wheat)
Brown rice
Oatmeal
Whole-wheat pasta